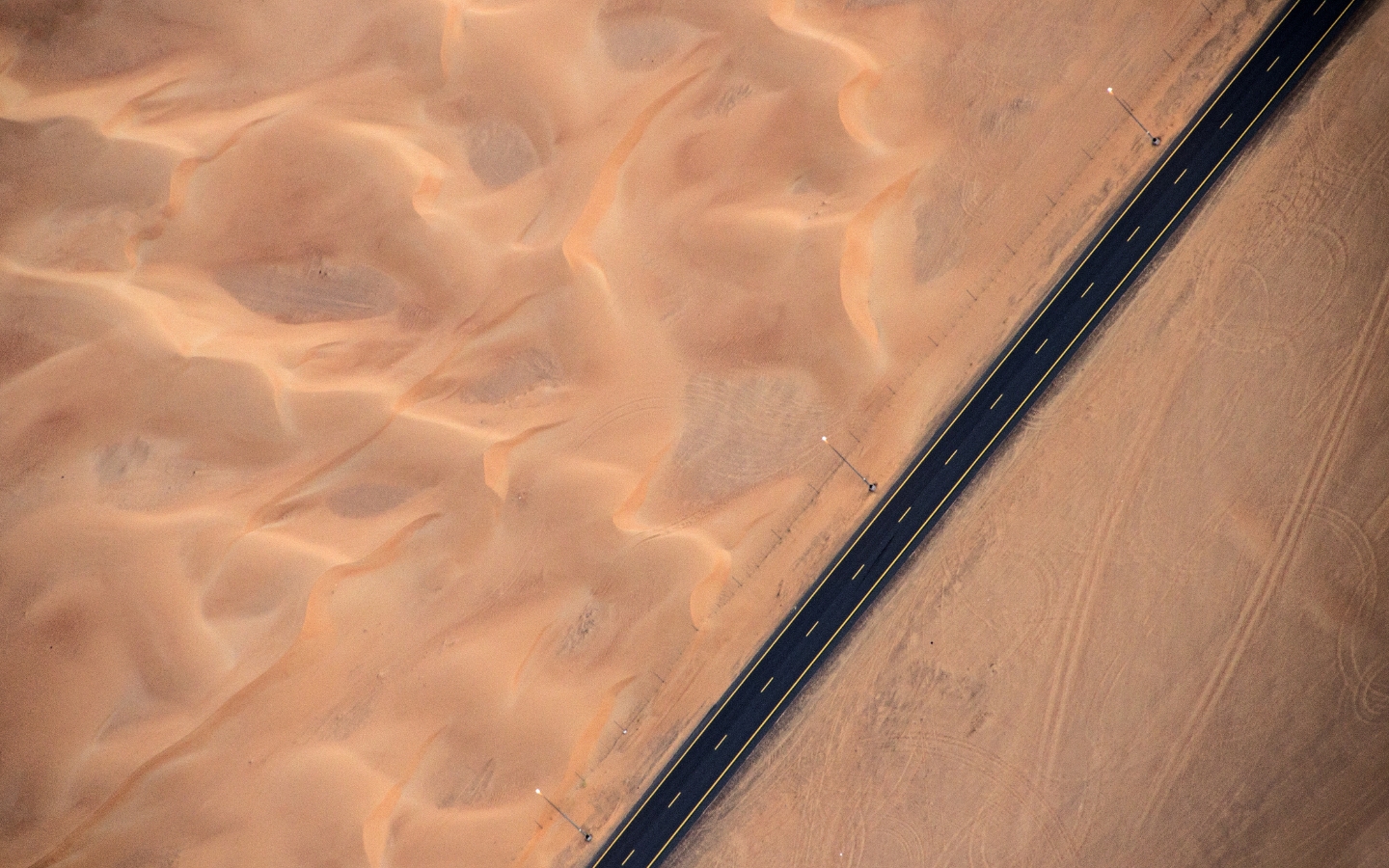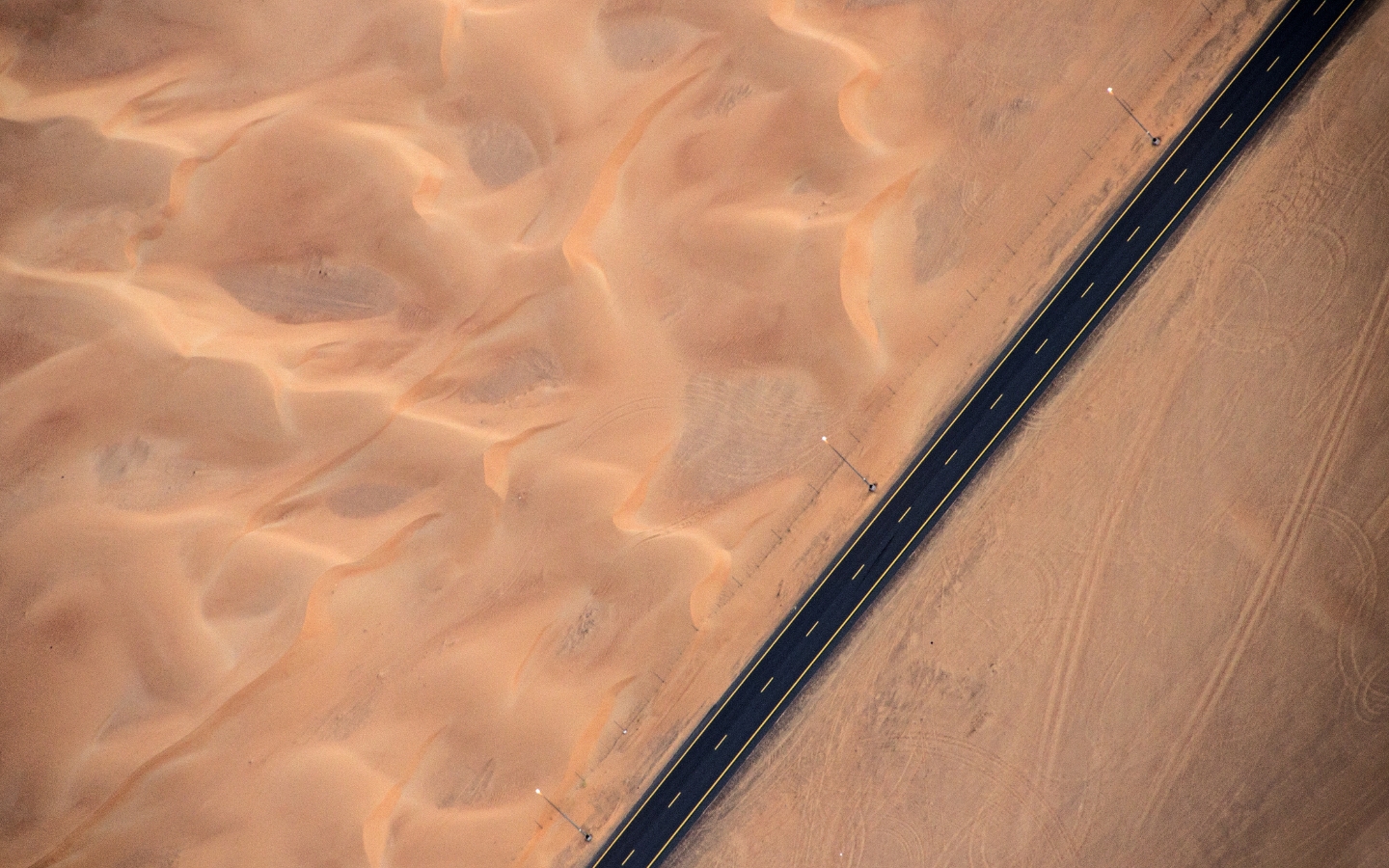 Infracorp is a company setting its sights on a new vision of prosperity
Our focus and our culture empower our people to deliver on bold and ambitions goals. Goals which bring meaning and direction to our organisation.
Download our Corporate Profile
Overview
Empowering Economies
with Sustainable Solutions
Infracorp is a premier investor, sustainability pioneer and preferred partner for bringing sustainable social infrastructure developments to life across the globe. The company has a diverse, synergistic portfolio of businesses, including Social Infrastructure, Mixed Use Developments and Development Solutions, with over USD$1 billion in assets under management.
Empowering economies to perform in partnership with nature
As partners in progress, Infracorp's robust financial and shareholder base, proven track record of success, expert management team, and strong network of global private and public sector partners supports a shared purpose to empower societal progress and drive sustainable development worldwide.
Balanced and enduring sustainability solutions
The company is guided by global and industry Environmental, Social and Governance (ESG) standards and best practices and is committed to responsible investing that not only accelerates growth and adds shareholder value, but also creates real value in the economies and societies in which it operates across the triple bottom line of people, profit and planet.
Our People
Extensive experience,
visionary oversight
United by a shared purpose to support sustainable societal development across the globe.
Chairman of the Executive Committee
Hisham Alrayes
Hisham Alrayes is leading Infracorp towards its vision of becoming a global market leader in providing sustainable infrastructure solutions to the cities of the future. Presiding as Chairman of the Board concurrently with his role as Chief Executive Officer at GFH Financial Group, Mr. Alrayes' 23 years of expertise in wealth management, real estate, commercial banking and asset management has led to GFH becoming one of the region's most prominent, diversified financial Group, resulting in the Group's $15bn of AUM as of 2021. Mr. Alrayes was instrumental in developing and executing the Group's regional and international investment strategy, and he intends to bring to our global efforts at Infracorp the same razor-sharp focus on developing diversified, localised and solutions-driven social infrastructure projects. Mr. Alrayes currently chairs and holds a number of directorships in financial, industrial and real estate companies including GFH Capital, GBCORP, Khaleeji Commercial Bank and Esterad Investment Company.
Mr. Alrayes holds a Master's degree with honors in Business Administration from the University of DePaul, Chicago (USA), and a Bachelor's degree in Engineering with honors from the University of Bahrain. Hisham was awarded 'Banker of the Year' in the MEA Finance Awards 2020 in recognition of his role in steering the Group's diversification strategy which has seen the Group expand its business lines and geographic reach, while remaining resilient in the face of unprecedented market conditions. He was also ranked one of the top CEOs in Financial Services & Investments in 2019, and named 'Investment Bank CEO of the Year' at CEO Middle East 2019.
Board Member
Salah Sharif
Salah is Chief Operating Officer of GFH, and serves as the Chairman of Falcon Cement Company, Vice Chairman of Infracorp and Vice Chairman of Gulf Holding Company, and a Board Member of Khaleeji Commercial Bank, GBCorp and CapCorp and was previously seconded as the CEO of Cemena Holding Company (CHC), along with a number of senior roles in leading, global financial institutions, including American Express and Standard Chartered Bank. Salah holds an MBA from the University of South Wales, UK and completed the Senior Executive Leadership Program offered by Harvard Business School, Boston, USA.
Board Member
Majed Al Khan
Majed Al Khan brings more than 22 years of extensive experience in real estate private equity and assets management. He is a recognized financial engineer with more than 1 million square meters of completed flagship developments under his leadership. Majed chairs and holds directorships in Gulf Holding Company (GHC), Falcon Cement B.S.C., Balexco B.S.C., ASK Real Estate W.L.L., Tunis Bay Project Company and Royal Parks Marrakech. Majed holds a B.A. with honors in International Finance and Accounting from Newcastle's Northumbria University at Newcastle, England and had taken executive roles in HSBC Middle East and Inovest.
Board Member
Osama Muein
Experienced owner with a demonstrated history of working in the management consulting industry, Osama is skilled in negotiation, business planning, analytical skills, asset management, and mergers and acquisitions (M&A). He is a strong business development professional with a diploma focused in marketing and marketing management from London Business School.
Board Member
Ahmed Al-Ebrahim
Ahmed is the Chief Executive Officer (CEO) of GCC Interconnection Authority (GCCIA), in charge of the 400kV super-grid backbone. He has been with GCCIA for 15 years and has over 34 years of experience in power systems, electric grids and infrastructure operation and planning, previously working as CEO of Sintegro International, and earlier as Manager of Operations in the Ministry of Electricity Bahrain.
Board member
Zeeba Askar
Zeeba is the President of CFA Society Bahrain, a board member and treasurer at the Bahrain Association of Banks. Previously, she served as Head of Banking and Finance at BIBF, and prior to that, held various senior positions in numerous financial institutions, including conventional and Islamic banks. Zeeba's qualifications include a Certified Public Accountant (CPA) qualification from Delaware, USA; an Executive MBA from the University of Bahrain; a CFA Charterholder; a Certificate in ESG Investing from the CFA Institute; and has been awarded the Certified GRI Sustainability Professional status.
Board Member
Salem Patel
Salem Patel is a Managing Director for GFH Financial Group and a member of the bank's Management Investment Committee and ALCO. With over 20 years of extensive local and international financial industry, he previously worked in the Financial Services Division with Accenture in London and prior to this as a Financial Analyst with LongView Partners, London. Salem began his career working in Equity Research at UBS and Societe Generale and holds a number of Directorships including Falcon Cement Company and Roebuck Asset Management. He graduated from the City University Business School in London with a B.S.C (Hons) in Business Studies specializing in Finance and holds certifications in Islamic Finance Qualification (IFQ) and the Securities and Futures Authorities Registered Representative (SFA) along with all three levels of the Chartered Financial Analyst (CFA) program and Senior Executive Leadership Program at Harvard Business School.
Board member
Abdulla Nooruddin
With a Bachelors of Arts in Economics, Abdulla graduated from Clark University with a Masters Degree of Science in Business Information Technology from Northumbria University. Abdulla boasts an expansive career in the investment field. He began in the Treasury Department of Gulf International Bank, moving to Venture Capital Bank as Principal of the Investments Division, switching fields to Bahrain Real Estate Investment Company (Edamah), Bahrain Mumtalakat Holding Company (Mumtalakat), Amlak SIO Organization Development Company, and Esterad Investment Company BSC (Esterad) respectively. He is a CFA Level 1,2, and 3 Charterholder and a member of Board of Directors at Nass Corporation B.S.C.
Board Member
Walid Al Hindi
Walid is a senior executive with over 26 years of experience. As a partner in Blue Gate, he leads the Real Estate advisory vertical. In his earlier position as the Group CEO of Northacre and CEO of Real Estate for Shuaa Capital, Walid managed circa USD 14 Billion of Real Estate Assets under management in the UK, UAE and Saudi Arabia. He also established IMKAN Properties and is responsible for a portfolio of 30 million sqm of land which spans 26 projects across 6 countries. In addition to his roles as CEO, Walid held the position of board member with Northacre London, Astrea Asset management, IMKAN Misr, HHRM, an international hotel management company as well as being on the Investment management committee for Shuaa Capital.
Chief Executive Officer
Majed Al Khan
Majed Al Khan is a renowned businessman who brings more than 22 years of extensive experience in real estate private equity and assets management to Infracorp. He is a recognized financial engineer with more than 1 million square meters of completed flagship developments under his leadership.
Majed's objective is to lead Infracorp to be recognized as one of the key international groups specializing in developing and investing in sustainable social infrastructure projects through creating a platform whereby stakeholders can achieve wealth optimization. Majed chairs and holds a number of directorships including Gulf Holding Company (GHC), Falcon Cement B.S.C., Balexco B.S.C., ASK Real Estate W.L.L., Tunis Bay Project Company and Royal Parks Marrakech.
Majed holds a B.A. (with honors) in International Finance and Accounting from Newcastle's Northumbria University at Newcastle, England and had taken executive roles in HSBC Middle East and Inovest Bahrain prior joining Infracorp.
Chief Financial Officer
Nada Alkoohiji
Nada is a highly experienced CFO with a 22 year career covering several senior roles and manages fiscal reporting activities for Infracorp. She overseas all major financial transactions and ensures all project companies maintain a high degree of fidelity, from feasibility studies and funding through to project closure and exit. Nada holds several Directorships including Morocco Gateway Investment Co, Tunis Bay Investment Co & Harbour North Real Estate. Previously, Nada was CFO for Edamah for nearly 10 years, She is Certified Management Accountant (USA, 2013), holds an MBA with Distinction (University of DePaul, Chicago. USA) and a BA with Distinction in Accounting (University of Bahrain).
Chief Administrative Officer
Hazem Abdulkarim
Hazem brings with him nearly 30 years of experience in his field. Prior to his appointment as CAO, he had held several senior management positions within GFH Financial Group and most recently the position of General manager in Gulf Holding Company. Hazem is a member of the board of directors of a numbers of operating companies, special purpose and holding companies. He graduted with an MBA from University of South Wales, UK and holds the Investment Representative certification series 7.
Head of International Development Portfolio
Michael Wing
Michael is a Fellow of the Royal Institute of Chartered Surveyors with over 30 years international experience across the real estate development, built environment and construction sectors with more than 20 years' experience across the GCC region. He has a broad professional background including real estate development, civil engineering design, urban and transport planning, and construction law, with an MBA in Real Estate & Construction Management from Reading University and an LLM in Construction Law & Dispute Resolution from Robert Gordon University, and has been a contributing author on number of publications and texts on the subject of real estate development and infrastructure in the GCC region.
Head of Project Management
Dr. Mohammad Alabed
Mohammad manages the delivery of all projects of Infracorp as he brings in more than 35 years of experience in engineering and construction. He worked at top leading development companies as well as contracting companies and delivered high quality, state-of-the-art construction projects and facilities with multi million dollar projects in Bahrain, UAE, Jordan, and Malaysia. Mohammad holds a PHD in structural Engineering and Master's and bachelor's degrees with honours from The University of Michigan.
Chief Executive Officer of India Projects
Gaurav Jain
Gaurav Jain has more than 30 years experience in real estate projects across all functions in the past 10 years as business head/CEO responsible for P&L guiding projects from start to finish. He served as CEO of Bombay Realty as well as MD & CEO of Jindal Realty. Prior to this, he has held key management positions in prominent real estate companies as Emaar MGF, M3M, ITC, DLF and Jaypee Group. He holds an MBA from MDI, Gurgaon, a Masters degree in Planning from SPA, New Delhi and Bachelor of Civil Engineering with Honours from Nagpur University. Gaurav is a MRICS and a visiting faculty in SPA, New Delhi.
Chief Executive Officer of Tunis Project
Zied Jouini
Zied joined Tunis Bay Project Company in 2009 as Deputy CEO and Head of the Development and Technical Department and was promoted to the head of TBPC in 2018. With 26 years of experience, Zied served as Advisor to the President of the Republic of Tunisia for several mega real estate development projects nationwide, responsible for a portfolio of more than 20 million m² of mixed-use development. His work has included the implementation of projects such as the Mediterranean Gate, Tunis Sports City and the banks of Southern Lake project, and the harbor of Tunis. he holds a Master of Business Administration (MBA Manager) from the Mediterranean School of Business in 2010, a Master of Engineering (DEA) from the National Engineering School of Tunis in 2003, and a Civil Engineering Degree from the National Engineering School of Tunis in 1998.
Head of Human Resources
Eman Alkhan
Eman Alkhan is an HR executive with more than 16 years' experience in the banking sector. Eman began her career with Ernst & Young and joined GFH Financial Group shortly after. She then worked at the National Bank of Kuwait as Head of Human Resources prior to joining Infracorp in February 2022. Her role as Head of Human Resources at Infracorp gives her oversight and responsibility for managing all HR systems, procedures and regulations including the attraction, induction, development and retention of company employees.
Executive Director of Investments
Alia Al Shamlan
Alia Al Shamlan is an Executive Director in the Investments Team at Infracorp, she brings to her role 17 years of diversified experience in asset management, investments and real estate transactions. This includes the implementation of transactions from structuring and execution through to placement. Alia began working at GFH Financial Group in 2006 where she has held a number of roles across the Group's asset management and investment business lines. She holds a Bachelors in Management and Minor in IT from Bentley College and has attended numerous courses at the Bahrain Institute of Banking & Finance including those on Anti-money Laundering, Islamic Banking, and Accounting.
Sales Director
Eman AlMannai
With outstanding success in a number of pioneering real estate projects in the Kingdom, Eman AlMannai brings more than 16 years of experience in the real estate sector to the Infracorp team. In her career she has managed and sold thousands of developments across the region. Now Eman aims to transform the cityscapes of tomorrow with an emphasis on scaling sustainability, creating positive outcomes that benefit the communities we serve.
Director of Leasing & Business Development
Amani Al Alawi
Amani brings over a decade of commercial real estate expertise to her role as Leasing Director at Infracorp. Prior to joining Infracorp, she held Leasing Manager positions at Majid Al Futtaim, Mabanee Bahrain, and Edamah. At Edamah, she played a pivotal role in establishing the Leasing Department from the ground up and successfully leased the company's state-of-the-art development, "The Terminal" as well as other assets classes. Amani holds a Bachelor of Marketing from Bahrain Polytechnic and a Diploma in Professional Marketing from the Chartered Institution of Marketing.
Our Culture
A culture engineered to deliver
Impact
Infracorp is a regional benchmark for positive corporate culture and has created a unique model based on underlying values of IMPACT.
Where We do Business
A growing global presence
Infracorp currently has projects under development in Bahrain, UAE, Morocco, Tunisia, KSA and India.